Hey there!
This is BORA - The Ambassador. The nickname somehow stuck with me after working as an ambassador for Teachable for more than two years.
I had this course idea for a while now, I am so glad about where I am today, the course IS open for enrollment! After meeting hundreds of Teachable school owners, working for tens of them I figured out all the pain points, troubles, areas to grow, all the bells and whistles of the platform and I thought I could bring together some valuable information to share.
In this course, I will be teaching all sorts of things from setting up your Teachable school to marketing your courses, talking about custom payment gateways to using Facebook to your advantage. No need to have cramps in your stomach trying to find how to edit your author profile or changing the subheading in your school.
I tried to make my lectures intuitive so that you can find anything you want easily. Here are some of the names of the lectures: Your Teachable HOMEPAGE - How Do I Get PAID? - One of The Best Ways to Drive Traffic to Your Teachable School from Facebook. Check out the rest of the course curriculum here on this page. Don't forget to preview a few lectures.
My lectures are all tutorial videos with screenshots and computer-generated voice-overs. They are short, direct and to the point. At the bottom of each video, you are going to find the transcript.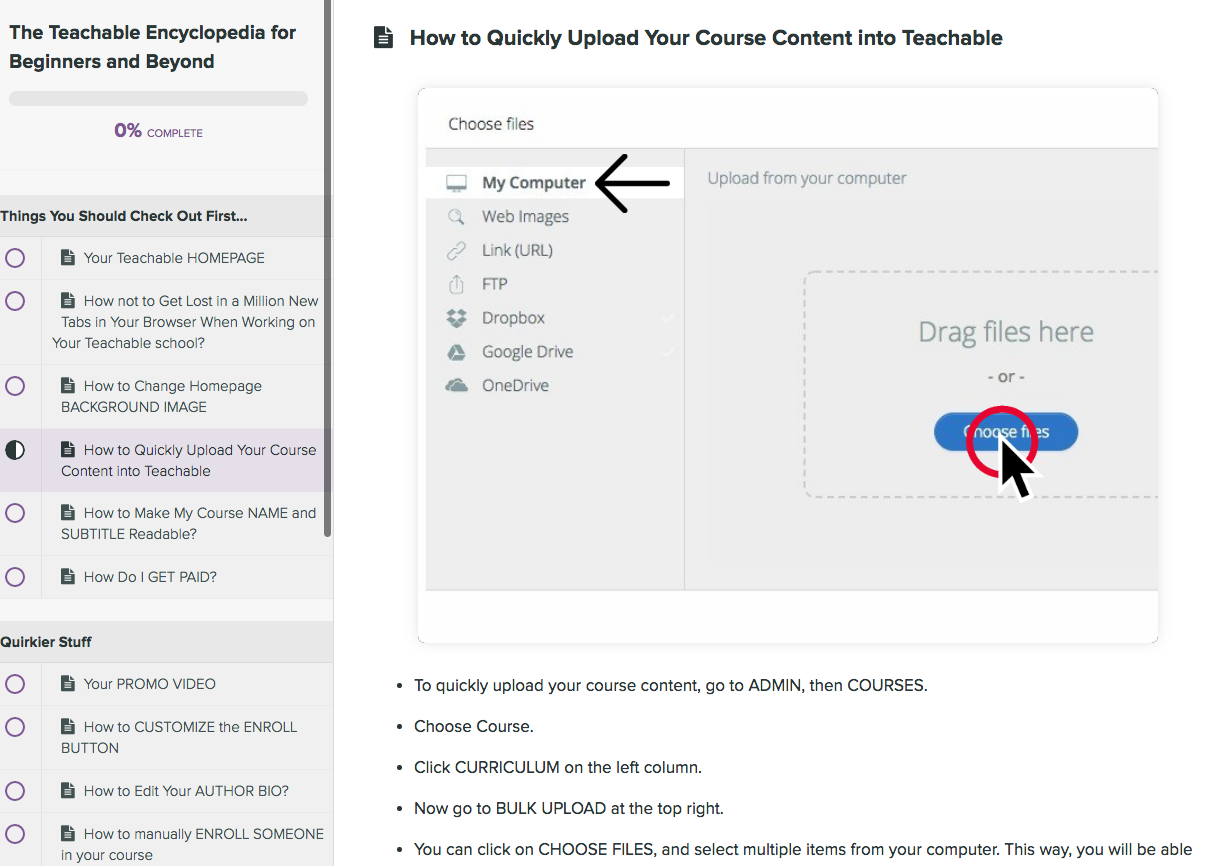 Teachable is a rapidly growing platform. Updates are happening at the speed of light. No need to fall behind with those new features since I am shooting a new videos as they arise. That's why I am offering a monthly subscription for only $19/month. Basically, you are getting an ever-growing resource.
Then there is the FORUM section in the course where you can simply add your comments, ask your questions or communicate with me and with each other. Please be aware that I won't be able to provide personal advice in that comments section, it's only there if there's something not very clear about the subjects in the lessons.

I am not only a consultant and a tech person. I am also an instructor, a teacher just like YOU. I have about 550 students in my other Teachable school where I teach music production techniques. Check it out here. Every day, I work on my own course marketing, content creation, engage with students.